TAKES CARE OF THE DELICATE AREA AROUND THE EYES

"The ocean is the vast reservoir of Nature". Jules Verne – Author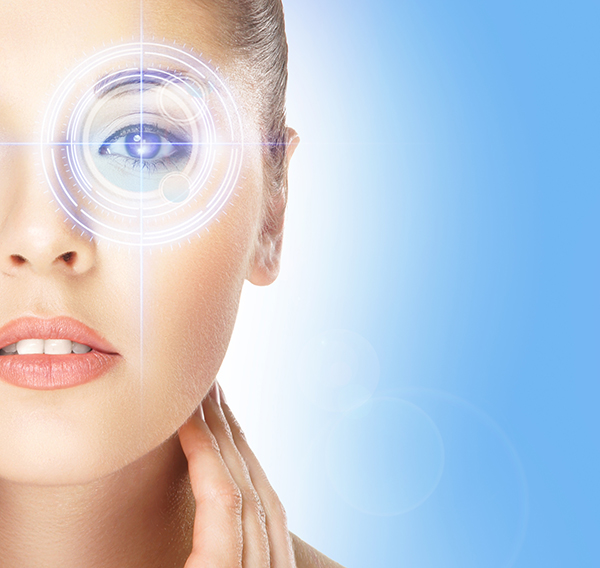 INCI names:
Water (and) glycerin (and) Undaria pinnatifida extract (and) Corallina officinalis extract
PHYCO'DERM® combines, in a glycerin excipient, two potent seaweed extracts prepared from the brown seaweed Undaria pinnatifida and the red one Corallina officinalis, chosen because of their particular biochemical benefits.
PHYCO'DERM® offers a natural multi-target science based approach for taking care of the delicate area around the eyes.
Cosmetic benefits
PHYCO'DERM® conceals imperfections of the periocular area by providing numerous desirable benefits proved by different in vitro and clinical studies.
Protection of the periocular skin cells against microbial infections and various kinds of environmental aggressors (free radicals, UV radiations, heavy metals) for enhancing natural immune responses, stimulating cellular stress response, reducing sensations of irritation and inflammation of the skin and reinforcing skin resistance to harmful external stressors.
Improvement of dermis properties for enhancing skin firmness and elasticity, counteracting the skin thinning of the periocular area and toning eyelids.
Attenuation of fine lines and wrinkles of crow's feet for inducing smoothing effect of the periocular area.
Alleviation of the look of dark circles for diminishing the sensation of darkness under the eyes, increasing skin luminosity under the eyes and erasing the look of fatigue.
Decrease of skin puffiness under the eyes  for restoring smooth skin contour to puffy skin beneath the eyes.
Clinical studies have demonstrated the positive effects of PHYCO'DERM® after only 28 days of treatment on visible global fatigue of the eye contour. The periocular area looks more refreshed and less fatigued.
Cosmetic applications
 All products intended for eye contour care.
Recommended use levels: 3% - 5%.