1st PRIZE FOR KIMARINE® HC ! 
We are proud to announce you that Gelyma is the Winner in the Raw Materials expert-route of the contest Cosmetic 360 Awards!

LET'S MEET !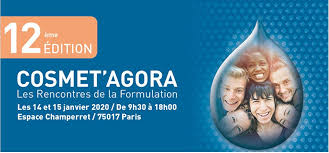 Meet Gelyma's team on booth 23, during the upcoming Cosmet'Agora, held on January 14th and 15th 2020, in Paris.